Happy Monday, everyone! Do you like my new button? I think he's just mouth-watering! To celebrate my new button, today I'm featuring my all time favorite piece of man candy. He's sweet, he's delicious and he's guaranteed to melt in your mouth!
Ladies, Dwayne Johnson.
I'd love to memorize every line of that tattoo with my fingers . . . or tongue.
He'd be perfect to play Dare Macintosh. Hey, Lori Foster . . . Whatcha think?
God, I love this man!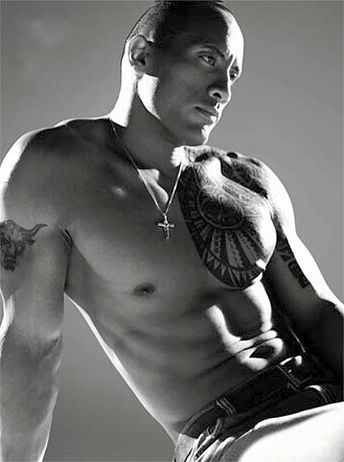 I will watch this movie over and over again just so I can pretend that's me. ;)
*sigh*
Have a super sexy Monday!